Payment options
Making Dental Care Affordable
Dr. Sierakowski and his staff are proud to be a team whose primary mission is to deliver the finest and most comprehensive periodontal services at reasonable fees. We want you to have the smile and oral health that you deserve and that you can be proud of.
We honor all major credit cards and offer affordable financing.
In general, payment is due at the time services are rendered. This includes new patient examinations, emergency visits, and any co-pays. Your dental insurance company will only pay for a portion of your dental care, and cosmetic procedures are usually not covered. However, other financial arrangements can be made prior to the start of treatment.
We Work on Your Behalf to Get the Most Out of Your Dental Insurance Benefits
We are an unrestricted provider and are considered out of network with all dental insurance. This means we offer the care that is best for you – not just what your insurance will dictate.
When it comes to filing dental insurance claims, we are your biggest advocate. As a courtesy, we will submit the necessary claim forms, x-rays, charting and other information to your insurance company in order to maximize your benefits.
If you have any questions regarding our financial policies, please do not hesitate to speak with our office administrator. We can be reached by phone (Brandywine Periodontics, LLC Phone Number 610-558-8283), fax (610-558-9868), or email [email protected].
Affordable Financing Offered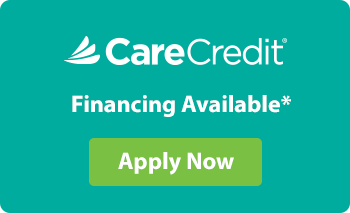 For those patients who would prefer an extended payment plan, we offer a financing program through CareCredit. Care Credit can cover your co-payments, deductibles, and other treatment costs that are not covered by your insurance. Visit CareCredit.com, or contact our office administrator for further information.
---
Ready to Improve Your Smile?
Contact us today with any questions or to make your appointment!